The Mexican Hydrogen Society and the Yucatan Center for Scientific Research (CICY) are pleased to invite you to attend the XXI International Congress of the Mexican Hydrogen Society. This year, following the guidelines recommended by the health authorities derived from the pandemic caused by the SARS-CoV-2 virus, Congress will take place in a virtual format on September 20-24th, 2021.
Congress in honor of Dra. Virginia Collins
Dra. Virginia Hidolina Collins Martínez
Dra. Virginia Hidolina Collins Martínez is Mexican, born in Monterrey, Nuevo Leon, B. S. in Chemical Engineer Administrator from the University of Monterrey. During her professional career, she gained experience in both Chemical Engineering and Administration disciplines. Her professional career began in Monterrey, working for Pigmentos y Óxidos S. A. (PIOSA) as head of the Safety and Industrial Hygiene Department and later in the Production and Maintenance Department of the Lead Oxides Plant.
She obtained her Master's degree in Materials Science in 1999 and her PhD in Materials Science in 2006 by Centro de Investigación en Materiales Avanzados (CIMAV). In 2004 she was awarded with the distinction of being a member of the National System of Researchers (SNI) as a Candidate. In 2007 she received the appointment of SNI Level I, in addition to work in a postdoctoral stay in the Department of Chemistry of the Centro de Investigación y de Estudios Avanzados (CINVESTAV) of the IPN. With 12 years of research experience and a remarkable scientific production, she was promoted as a researcher at CIMAV in 2008, obtaining the position of Senior Researcher A.
Currently, she is a Senior Researcher C, Head of the Department of Engineering and Chemistry of Materials at CIMAV and National Researcher Level II in the SNI, author of more than 80 articles in JCR (Journal Citation Report) indexed journals as well as 9 patents, which represent more than 1280 citations, H Factor = 19 (Google Scholar) and has directed 8 PhD, 15 Master of Science theses and 2 Postdoctoral stays. Her research experience is focused on topics such as: Hydrogen Production, Photocatalysis, Nanostructured Materials with photocatalytic properties under sunlight, Catalysis, Multifunctional Surfaces, Biofuels and Soft Chemistry.
Her involvement with the Mexican Hydrogen Society (SMH) began in 2006 during its Annual Meeting held in Zacatecas and she immediately became interested in participating in several activities offered by the Society, starting with the 2007 SMH Meeting, which was held at CIMAV facilities in Chihuahua City. During the period from 2008-2009, she continued her participation in the SMH Steering Committee as Secretary, to later take over the Treasury in the period from 2009-2010, activity that she carried out until the end of the 2017-2018 period.
Topics
Hydrogen Production, Storage and Applications
Fuel Cells Components & Stacks (Modeling & Design, Control and Power Conditioning)
Renewable Energy Systems
Materials
Regulation (Policies, Market ,Codes, Environmental aspects)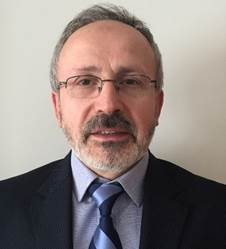 Professor Ibrahim Dincer
Faculty of Engineering and Applied Science
Ontario Tech University
President, Hydrogen Technologies Association
Editor-in-Chief, International Journal of Energy Research
Editor-in-Chief, Energy Storage
Editor-in-Chief, International Journal of Exergy
Editor-in-Chief, International Journal of Global Warming
Editor-in-Chief, International Journal of Research, Innovation and Commercialisation
Special Issues Coordinating Editor, International Journal of Hydrogen Energy
Title: Key advances on renewable hydrogen production
In this presentation Prof. Dincer will focus on hydrogen age and describe how carbon age is ending with key examples. He will also state the need for sustainable hydrogen product and how the key technologies will be coupled with renewables to make better future. His plenary lecture will introduce key renewable energy based hydrogen production systems, particularly thorough thermochemical cycles and photoelectrochemical processes, and discuss their developments, assessments and performance evaluations for various applications. Furthermore, potential case studies and project results will be presented to highlight the importance of sustainable hydrogen production methods for carbon-free economy. Moreover, some comprehensive life cycle assessment results are presented to discuss the spectrums of various applications and implications
---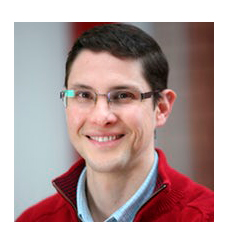 Dr. Agustín Valera Medina
Gas Turbine Research Centre
Cardiff University
Title: Ammonia as a hydrogen carrier for energy storage
Dr. Agustín Valera Medina is associate Professor at Cardiff School of Engineering, UK. He has participated as PI/Co-I on 27 industrial projects with multi-nationals including PEMEX, Rolls-Royce, Siemens, Ricardo, Airbus and BP, attracting approx. £8.5M in research income. He has published 162 papers (h-index 22), 43 of these specifically concerning ammonia power. Dr Valera Medina led Cardiff's contribution to the Innovate-UK 'Decoupled Green Energy' Project (2015-2018) led by Siemens and in partnership with STFC and the University of Oxford, which aimed to demonstrate the use of green ammonia as a hydrogen vector produced from wind energy. He is currently PI of various projects (Endeavr Green Propulsion, SAFE-AGT (EP/T009314/1), FLEXnCONFU (884157), Ammonia for Power (IDRIC)) to demonstrate ammonia power in turbines, furnaces and Internal Combustion Engines. He has been part of various scientific boards, chairing sessions in international conferences and moderating large industrial panels on the topic of "Ammonia for Direct Use". He has supported the preparation of two Royal Society Policy Briefings, an International White Paper for the Ammonia Energy Association on the use of ammonia as energy vector, and he is the principal author of the book "Techno-economic challenges of ammonia as energy vector (ELSEVIER)".
---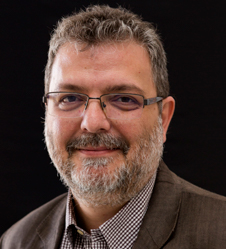 Dr. Javier Dufour Andía
IMDEA Energy Institute
Title: Nuevos desarrollos en el análisis de sostenibilidad de ciclo de vida de sistemas de hidrógeno (New developments in life cycle sustainability assessment of hydrogen Systems)
Javier Dufour, Research Professor and Head of the Systems Analysis Unit of IMDEA Energy Institute (Spain). Professor at Rey Juan Carlos University, SMART-E 2 Chair (Spain). Currently, he is Deputy Leader of the Cross-Cutting Activities Technical Committee of Hydrogen Europe Research. Formerly, he was Operating Agent of Task 36 "Life Cycle Sustainability Assessment of Hydrogen Energy Systems" IEA Hydrogen TCP (01/01/15-31/12/17), Chair of the Spanish Network on Life Cycle Assessment -esLCA- (05/11/12-20/06/18) and Vice-chair of Cross-Cutting Research Activities of Hydrogen Europe Research (01/07/16-02/07/20). Currently, his research interests are focused on life cycle sustainability assessment and eco-design of hydrogen systems.
---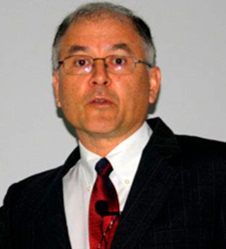 Dr. Salvador M. Aceves Saborío
Professor-Researcher
Department of Mechanics of the Technological Institute of Celaya
Title: Hacia un sistema de transporte con cero emisiones contaminantes
Dr. Salvador Aceves has 30 years of experience on hydrogen technologies, with special emphasis on liquid hydrogen and cryogenics. In 1996 he discovered through thermodynamic analysis that liquid hydrogen stored within a high-pressure vessel became very insensitive to heat transfer, thereby enabling high density storage with no vent losses in what is now known as cryo-compressed vessels. In the 20 years that followed, he directed a team that demonstrated automotive hydrogen vessels with highest volumetric and gravimetric storage densities, longest vehicle driving range, and longest dormancy in a liquid hydrogen vessel. The team also made the first ever measurements of para-ortho hydrogen conversion in a full-sized automotive vessel, and installed, operated and tested the first research facility for liquid hydrogen pump demonstration and characterization. An author of 8 patents (licensed to aerospace company) and 100+ publications on liquid hydrogen technology, Salvador Aceves is a Fellow of the American Society of Mechanical Engineers and a distinguished alumnus of Oregon State University, and is currently a professor at the Celaya Institute of Technology.
---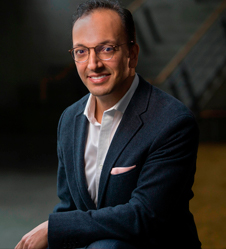 Dr. Omar Herrera
Clean Energy Research Centre
University of British Columbia
Title: Hydrogen Research and Innovation: Effects of Policy and Success Stories
Dr. Omar E Herrera is a Senior Program Manager at the University of British Columbia. He is a mentor, researcher, engineer, and entrepreneur. He graduated as a Chemical Engineer from the Universidad Nacional Autónoma de México and obtained his PhD in Mechanical Engineering with an Engineering Management Subspecialisation. His work has expanded from research and development and leadership positions in startups, energy companies, and academia. Since 2015 he has been leading research, innovation and partnerships at the University of British Columbia. He has published over 30 publications and patents. He has been working in hydrogen and electrochemistry since his undergrad days at UNAM. His current research extends from basic science to breakthrough technologies to regulations and policy. He current focus is on hydrogen, energy, optimization and policy.
Dr. Herrera has a long history of developing partnerships with industry, government and academia. He has received over $32M for research and development during his career. The funding has been used to take ideas from the benchtop to prototyping to commercialization.
Dr. Herrera will be talking about hydrogen research, innovation, and deployment in Canada. Effects of policy and success stories.
| Abstract submission now open | Extended dates |
| --- | --- |
| Deadline for abstract submission: | July 15th |
| Notification of abstract acceptance: | August 15th |
| Deadline for full-length articles: | August 30th |
| Deadline for early registration: | August 30th |
| Congress date: | September 20th-24th |
Registration site and abstract sending
https://forms.gle/HtRxheuoRpfu3VH37
After registration, please send the corresponding abstract file to This email address is being protected from spambots. You need JavaScript enabled to view it.
Templates
Abstract. Filetype DOCX
Full paper. Filetype DOCX
Poster preparation. Filetype PDF
Registration Fees
SMH Anual Membership (365 days)
| | |
| --- | --- |
| Industry – Government | MX$ 1,500.00 |
| Academic | MX$ 500.00 |
| Non-Academic | MX$ 750.00 |
| Students | MX$ 250.00 |
XXI International Congress of the Mexican Hydrogen Society 2021
| | Before August 30th | After August 30th |
| --- | --- | --- |
| Industry – Government | Free | Free |
| Academic | MX$ 1,000.00 | MX$ 1200.00 |
| Non-Academic | MX$ 1,500.00 | MX$ 1700.00 |
| Students | Mx$ 500.00 | Mx$ 700.00 |
*Members with 2021 SMH Membership will receive 50% discount of XXI Congress fee.
*Students with 2021 Membership are elegible to receive up to 100% fee reduction for Congress Pass (upon request). NOTE: We have payment flexibility to fulfill alignments for CONACYT, send us an email to This email address is being protected from spambots. You need JavaScript enabled to view it.
VALIDATION *ONCE YOU HAVE MADE YOUR PAYMENT, VALIDATE IT IN THE NEXT LINK: VALIDATION OF PAYMENT https://docs.google.com/forms/d/e/1FAIpQLSfqZPZihsXbG59hgrcrBCKPBqlDBHDOTYAV3PzNyaGSBIykaQ/viewform . HTML Format
Bank Data
Bank: BBVA Bancomer
Name of the account holder: Sociedad Mexicana del Hidrógeno A. C.
Account: 0113340783
CLABE: 012690001133407838
Swift code: BCMRMXMMPYM
Razón Social: Sociedad Mexicana del Hidrógeno A.C.
R.F.C.: MHI990607KY4
Adress: Luis Cabrera 26 Chetumal, Quintana Roo CP 77010
Contact for payments: Dr. Agileo Hernández Gordillo,

This email address is being protected from spambots. You need JavaScript enabled to view it.
Video contest
Call documentation for video contest 2021 (Spanish)
For students of national or international institutions
Idiom: Spanish
Individual participation or until four members teams
At least one student member of the team has to assist the congress
Categories: Experimental development, theoretical conceptualization, dissemination, and education
Important. The SMH may use all contestant videos for scientific dissemination.
Download file
Organizing Committee
Scientific Committee

Dr. Rodrigo Patiño Diaz-CINVESTAV-Mérida
Dr. Juan Manuel Sierra Grajeda-UNACAR
Dra. Sandra Jazmín Figueroa Ramírez- UNACAR
Dr. José Ysmael Verde Gómez-Instituto Tecnológico de Cancún
Dra. Ana María Valenzuela Muñiz- Instituto Tecnológico de Cancún
Dr. Julio César Cruz Argüello- Instituto Tecnológico de Chetumal
Dra. Ivonne Liliana Alonso Lemus –CINVESTAV-Saltillo
Dr. Francisco Javier Rodríguez Varela CINVESTAV-Saltillo
Dr. Guadalupe Ramos Sánchez-UAM-Iztapalapa
Dr. Francisco Javier Espinosa Moreno-Universidad Tecnológica de Tlaxcala
Ing. Javier Fortuna Espinosa-Total Energy
Dra. Yamile Pérez Padilla-FIQ-UADY
Dr. Luis Carlos Ordóñez
This email address is being protected from spambots. You need JavaScript enabled to view it.
Mexican Hydrogen Society
http://hidrogeno.org.mx/
Contact for payments
Dr. Agileo Hernández Gordillo,
This email address is being protected from spambots. You need JavaScript enabled to view it.