1
biotechnological product
RESEARCH SCIENTIST
Biotechnology department
Scientific Research Center of Yucatán (CICY)
Mérida, Yucatán, México
CURRENT RESEARCH TOPICS
I am focus on the study of epigenetic mechanisms:
DNA methylation, histone modifications and miRNAs
during different plant in vitro culture systems.
CONTACT INFORMATION
Phone: +(52)999 9428330 ext. 310
Fax: +(52)999 9813900
Email:

This email address is being protected from spambots. You need JavaScript enabled to view it.


Unidad de Biotecnología
Centro de Investigación Científica de Yucatán
Calle 43 No. 130 x 32 y 34
Chuburná de Hidalgo, 97205
Mérida, Yucatán, México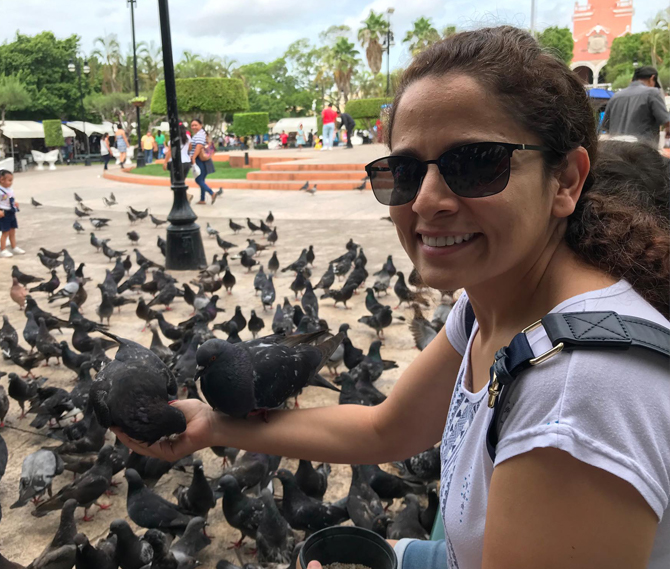 Our current focus is on the molecular mechanisms of epigenetics: DNA methylation, histone posttranslational modifications and miRNAs during different plant in vitro culture systems. Because of continually increasing world population, the continued production of enough food and energy is a basic challenge. Two of the critical factors that determine crop productivity are the efficient germination of seeds and the number of plants per hectare. In order to achieve good growth and development, plants need the normal and efficient development of the embryo inside the seed. In addition, in cultivars that have long wait between germination and reproduction, it has been necessary to use propagation techniques in vitro to genetically improve and enhance the crop productivity to satisfy the market demand. One of the most common approaches to circumvent food production limits is the use of in vitro scaling-up techniques that lead to the production of high numbers of high-quality plant embryos in vitro. Agave and coffee are two of the most important agricultural products that benefit from programs of in vitro plant development and plant breeding.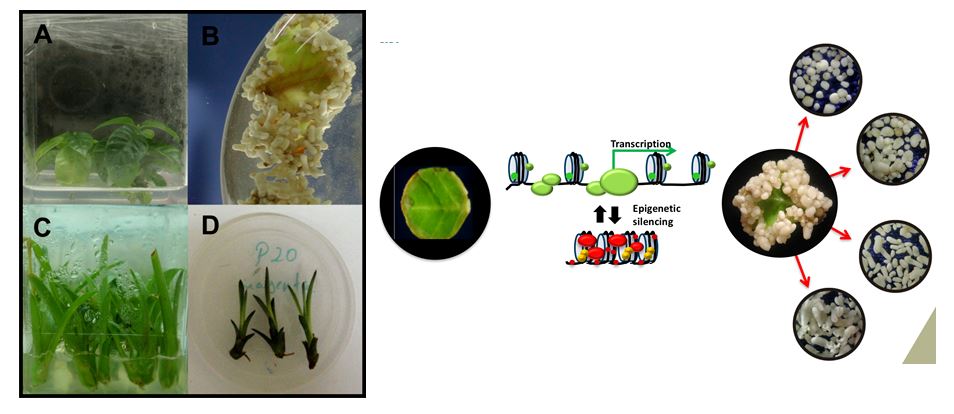 Our lab is interested to investigate the gene regulation involved during the somatic embryogenesis process in coffee and agave micropropagation using epigenetics. The importance of epigenetic studies in agriculture need to be addressed, because these could have an important impact on food supply programs that are necessary to cope with the consequences of global climate change. We are analyzing specific modifications in developing somatic embryos, with the goal of elucidating regulatory epigenetic mechanisms that underlie seed germination in recalcitrant plants. Furthermore, we want to know the principal epigenetic mechanisms influencing in vitro cultures to maximize production of high quality plant varieties.

Our most recent project is about the role of epigenetics on somaclonal variation in Agave. We have found that DNA methylation could be the trigger of chlorophyll deficiency during the in vitro culture of Agave.