RESEARCH SCIENTIST
Scientific Research Center of Yucatan (CICY)
Scientific Researcher
Materials Unit
Phone: (52) 999 942-83-30 ext 291

Research topics
My main scientific interests are the synthesis and surface modification of nanomaterials; including, their characterization and practical applications. The nanoparticles of interest include nanoclays, carbon nanotubes, graphene oxide, and nanocellulose crystal; in addition, biopolymers are also studied.
The practical application of my research is focused on four main fields: agriculture, medicine, energy, and material science.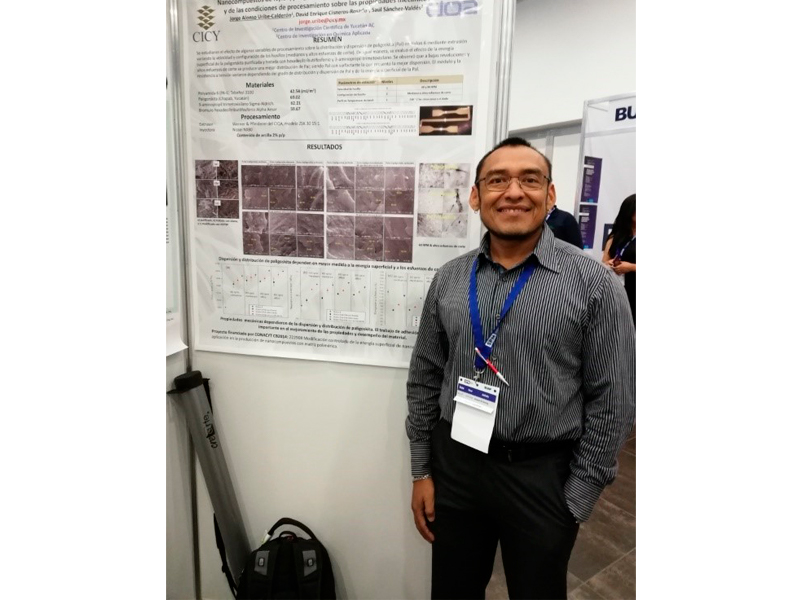 Carbon nanotubes
Nanofertilizer
Cancer treatment
Graphene oxide
Electrodes for battery and capacitors
Bone cement
Auto-healing composites
Nanoclays (laminar and fibrillar)
Nanofertilizer
Drug release
Aerogels
Polymer reinforcement
Drilling muds
Nanocellulose crystal
Biodegradable films
Polymer reinforcement
Unconventional sources
Biopolymers
Naturally structured cellulose
Electrode binders
Activated carbons for energy storage
Alginate from Sargasso
Drug delivery
B. S.
Industrial chemical Engineering
Autonomous University of Yucatan
Merida Mexico
1994
Thesis "Developing of Conductive Composites Sensitive to Organic Solvent"

M. Eng.
Chemical Engineering, McGill University
Montreal, Qc. Canada
2003
Thesis "Melt intercalation and/or exfoliation of polystyrene-montmorillonite nanocomposites"

Ph. D.
Chemical Engineering, McGill University
Montreal, Qc. Canada
2008
Thesis "Clay modification for the production of polystyrene nanocomposites by melt processing"

Posdoctoral Studies
Department of Chemical Engineering, McGill University
Montreal, Qc. Canada
Laser Welding, Nanocellulose Crystals, Polymer Nanocomposites, Polymer Processing.
2008-2010

Professional Expertise
Research Associate
Department of Chemical Engineering, McGill University
Montreal, Qc. Canada
2010-2011