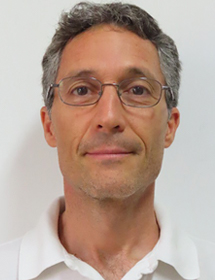 Juan Manuel Dupuy Rada
CURRENT POSITION
Researcher
DIVISION
Natural Resources
SNI LEVEL
II
TELEPHONE
(52) 999 942 83 30, EXT.: 367
E-MAIL
This email address is being protected from spambots. You need JavaScript enabled to view it.
Education
---
B.S. Biology. Universidad de los Andes, Bogotá, Colombia. 1991.
M.S. Ecology. University of Connecticut, USA. 1997.
Ph.D. Ecology. University of Connecticut, USA. 2000.
Post-doctoral fellow. Ecology of Tropical Communities. Universidad Autónoma de México. 2002.
Current research
---
Global Change In Neotropical Ecosystems.
ONGOING RESEARCH
---
Estimation of aerial biomass in tropical forests of the Yucatan Peninsula, using field data and remote sensing. (Ecometrica LTD, British Spatial Agency).
Biogeochemical recovery of tropical dry forests after land use change. (CONACYT, Ciencia de Frontera)
RECENT PUBLICATIONS
---
RECOGNITIONS AND AWARDS
---
Associate Editor. Tropical Conservation Science (ISSN 1940-0829). 2011.
Associate Editor. Tropical Ecology (ISSN 0564-3295). 2013-2018.
Fulbright-García Robles (COMEXUS) Sabbatical scholarship – Fulbright Visiting Scholar – Senior Researcher. 2017-2018.
CONACYT Sabbatical scholarship. 2017-2018.
Regional President, Yucatan Peninsula. Sociedad Científica Mexicana de Ecología. 2014-2016.
RECOMMENDED WEB PAGES
---
RESEARCH OPPORTUNITIES
---
Resilience of tropical forests to land use change and climate change, focused on succession and woody vegetation dynamics. Plant functional strategies along ecological gradients. Monitoring forest carbon as a basis for mitigating climate change.
Source: Juan Manuel Dupuy-Rada
Last Updated: 25 August 2021